Is one of the most popular Hollywood couples back in the late 1990s back together?
Jennifer Aniston and Brad Pitt just shared one special moment at 2020 SAG Awards. Aniston won 'Outstanding Performance by a Female Actor' in a drama series for her performance in "The Morning Show".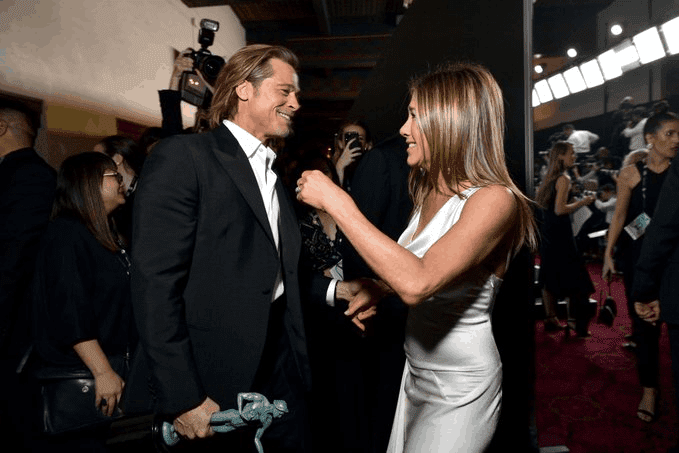 Here is the warm exchange between the Jennifer and Brad was caught on camera! Jen congratulated Brad for wining an 'Outstanding Performance by a Male Actor in a Supporting Role' award for "Once Upon a Time in Hollywood".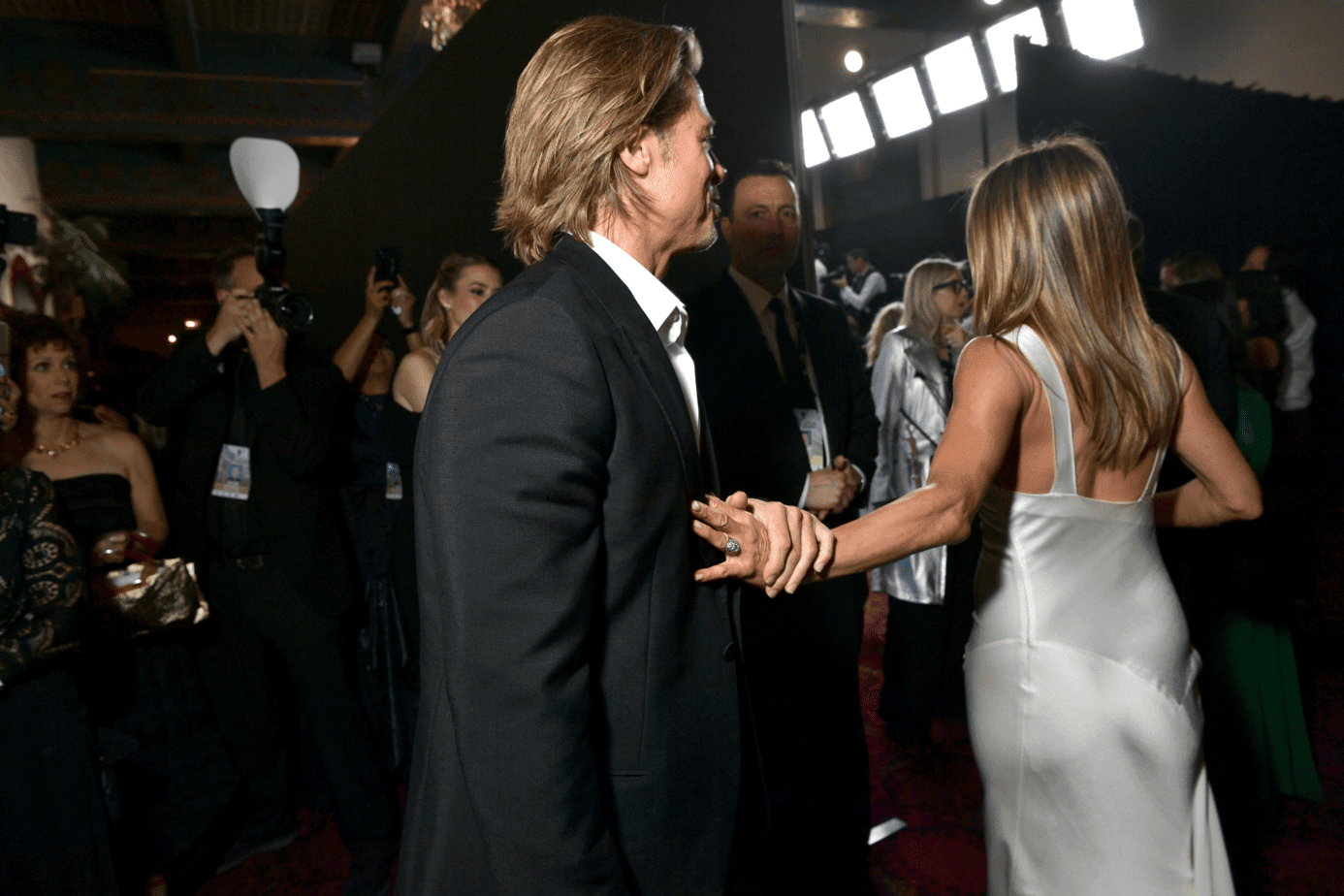 And after receiving the awards, here is the moment of reunion. The ex-couple shared few aww and sweet moments together backstage At 2020 SAG Awards.