Today on the occasion of International Yoga Day, Bollywood celebs wished their fans and are inspiring their fans to adopt yoga in their daily routine for a healthy lifestyle. Actors like Sara Ali Khan, Amitabh Bachchan, Madhuri Dixit, Shilpa Shetty, Rakul Preet Singh, Kangana Ranaut, Neetu Kapoor, and others shared posts on a special day.
Sara Ali Khan shared a picture of herself on Instagram and wrote in the caption, "Yoga is the journey of the self, through the self, to the self. Happy International Yoga Day. #peace #positivity #serenity #nature #balance."
Rakul Preet revealed her morning routine. She shared a happy glowing pic of herself and wrote on Instagram, "Started off Yoga day today by doing Kunjar kriya, as advised by my holistic nutritionist @munmun.ganeriwal .. Feeling super clean, light, happy and energetic."
Superstar Amitabh Bachchan wishes fans on Yoga Day. He captioned his pic as "Yoga .. the best friend of your body."
Queen actress Kangana Ranaut thanks Lord Shiva to give humanity the gift of knowledge. She shared her picture in white saree with an idol of Shiva in the background and wrote, "On this auspicious occasion of #internationalyogaday I want to thank and remember the one and only Guru of all Gurus, the first Yogi, the celestial being who was called Yakshroopa which also means an alien who came from elsewhere on this planet to give humanity the gift of knowledge."
"That yogi who gave us the gift of Yoga was called the Aadiyogi means the very first yogi…. Also known as Lord Shiva. He does not get enough credit for his contributions to humanity even though he continues to prevail among us through his many gifts like Yoga. I bow down to him and thank him for giving us the gift of Yoga through Sapt (Seven ) Rishis…. #internationalyogaday Om Namah Shivaya," the actress added.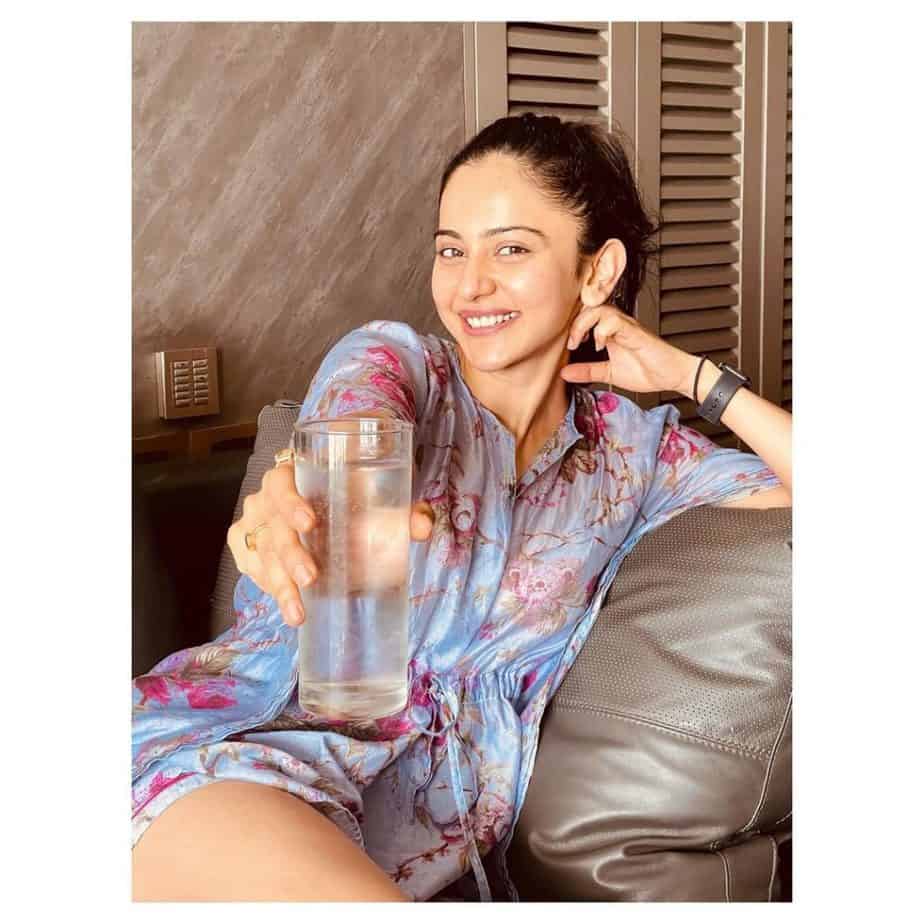 Senior actress Neetu Kapoor shared a series of pictures in which she performs yoga with daughter Riddhima Kapoor Sahni and granddaughter Samara. Sharing the post, she wrote, "If there is one thing, we have learnt in this pandemic, is the importance of physical and mental well-being. And working towards health goals have never been so relevant. Hence, it is no surprise, the theme of this year's, International Yoga Day 2021, is 'Yoga at Home and Yoga with Family'. To celebrate Yoga's holistic approach and to promote physical and mental health, but within constraints of social distancing, we practiced yoga, as a family – Three generations together today! We wish you a happy world Yoda day! #internationalyogaday."
Kareena Kapoor Khan took to her Instagram stories and shared a post on International Yoga Day.
Actress Shilpa Shetty shared a video on her Instagram handle and spoke on the importance of yoga and breathing exercises.
Captioning her post she wrote a long- note stating, "Happy World Yoga Day. BREATHE… it's THE most important function that the body performs. Breathing right helps provide oxygen to the organs to perform all the crucial processes, from cognition to digestion to strengthening the immune system. So, on World Yoga Day, let's start by practicing the Bhramari Pranayama. It helps generate up to 15% more nitric oxide through the vibrations of the humming sound, 'Aum'."
She further added, "This, in turn, helps early recovery and healing from Covid-19. Spare a few minutes to focus on your breathing today with the Bhramari Pranayama. It relaxes the mind and lowers stress while improving concentration and alleviating anxiety. Tag 3 friends who MUST start their day by breathing right. Tab tak, swasth raho, mast raho!"
Many other Bollywood celebs also pour in wishes for International Yoga Day and ask their fans to integrate yoga into their daily routine.
Also Read – Comedian Kapil Sharma shares the first glimpse of son Trishaan on 'Public demand'