True Beauty the South Korean television series is based on the Webtoon of the same name.
The show premiered in the last month of December and culminated just last month in February.
In addition, just like most of the South Korean dramas, even True Beauty comprises of sixteen episodes.
Also Read : K-Dramas : 7 Shows To Binge Watch On Netflix
In 16 episodes the television series tells a beautiful and heartwarming tale of young, growing up adults.
Further the show stars Mun Ka-young, Cha Eun-woo, Hwang In-yeop and Park Yoo-na essaying pivotal characters.
Mun Ka-young as Lim Ju-kyung and Cha Eun-woo as Lee Su-ho portray the lead protagonist characters.
If you love South Korean Dramas and are an out and out fan of high school K-dramas, then True Beauty is for you.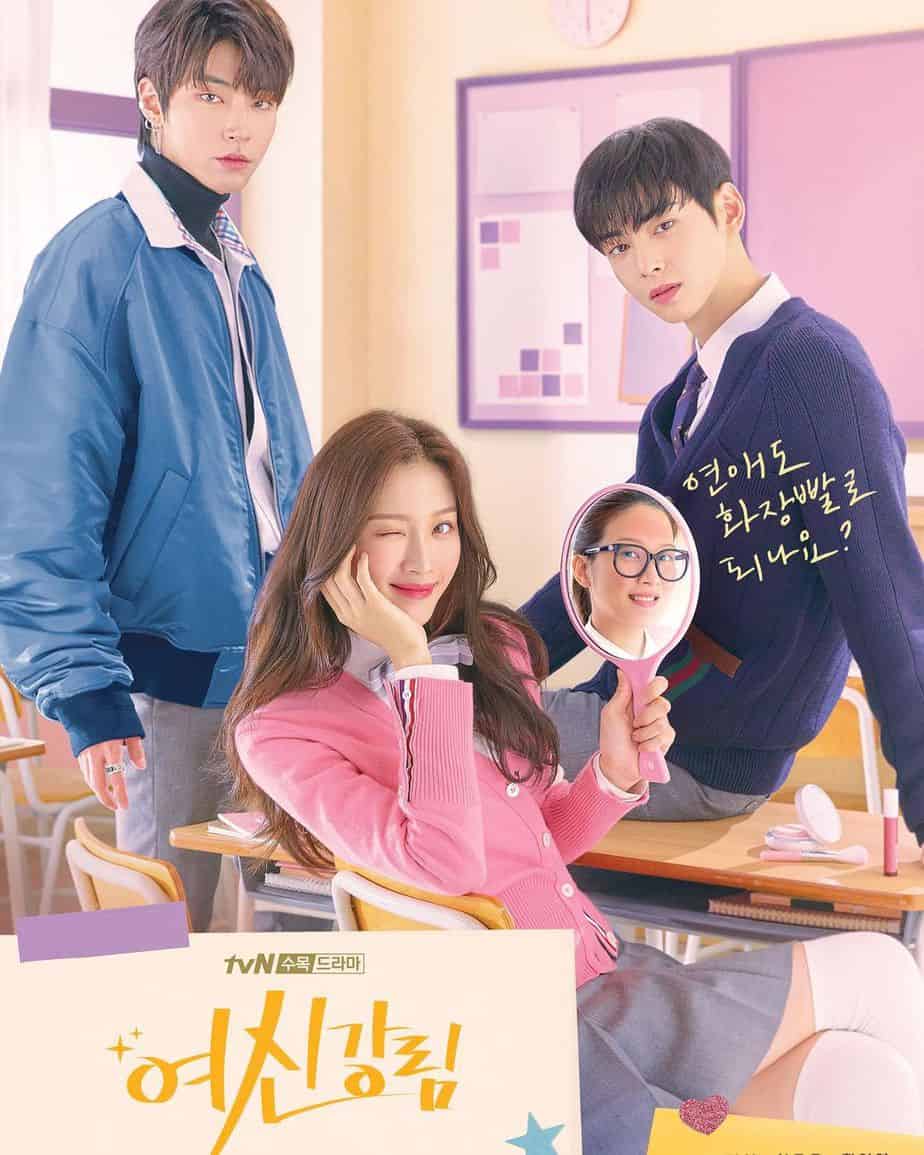 The show, its plot, its story-line, its characters, the fun element, the emotions everything will draw and attract the audience.
The storyline revolves around a girl, Lim Ju-kyung with an inferiority complex regarding her appearance. She is constantly reminded she is not beautiful.
In addition, as she changes her life with the use of makeup, hiding her real self, forms the basic plot of the show.
The way the plot develops after Lee Su-ho enters her life, makes the show a must watch.
Lee Su-ho and Lim Ju-kyung bonding over their love for horror comics and sharing a sweet past connection, makes the audience go aww.
The friendships in the series are kept real. Yes, friends might get jealous and take extreme measures to pull you down, they might have flaws and that is what is shown in the series.
But yet the bonds of close knit friendships in the show as a whole warms the heart.
The humor in the show is on point and it also tickles the funny bone, making you laugh.
The characters be it Lim Ju-kyung , Lee Su-ho,  Han Seo-jun   or any other character in the series, are written and sketched very well.
With teenage and growing up adults, the show's fun element is high.
Further the sparks of love between Lim Ju-kyung and Lee Su-ho melts your heart.
The way he gives her the courage to come out of her inferiority complex, the way they accept their love in front of the whole school, their moments of friendship – every minute these two characters share was legit lit.
The actors have done a splendid job, making the show a must, must watch.
All in all True Beauty is refreshing and teaches us imperfections can be perfect.
In addition, the series imparts the lesson that beauty is not always about the looks, but it is much more!