Bollywood actress Yami Gautam and film director Aditya Dhar left everyone surprised by announcing their low-key wedding news, in June 2021. In a conversation with a leading daily, Yami Gautam spilled the beans about their love story and how she managed to keep it secret. The actress said that it began with friendship during the promotion of Uri: The Surgical Strike.
"I'd say the start was during the promotion of Uri: The Surgical Strike in 2019. That's when we started talking. I wouldn't call it dating. But yeah, that was a time when we started interacting with each other and started a friendship," Yami stated.
On leaving everyone surprised with their wedding news, the actress said they both of them are private as individuals and did not believe in the concept of outings.
"I'm so glad the journalists are surprised for the right reasons. I received messages from so many journalists that 'We just don't believe that' and 'How could you have this?'. I think we were very lucky. I'll just put it to that. Both of us are very private as individuals. We're not someone who likes to go out for outings and all those things," added the actress.
When asked if anyone from the industry knew about it, the actress shares that it won't be right to reveal any of the names, as they respected their privacy which means a lot to them.
"Now, I don't think it's right on my part to reveal that. Let's just say that I have a lot of respect for certain friends, very few of our common friends, who respected our privacy. It meant a lot to us. It's always nice to share this with people and the media, but when you both are comfortable. There shouldn't be any kind of pressure or any kind of precedent for anyone that 'Oh, that is how so and so carries themselves. So that's how it has to be'. You've to decide for yourself, what works for you and what makes you happy. And this is what makes us happy," added the newly wedded actress.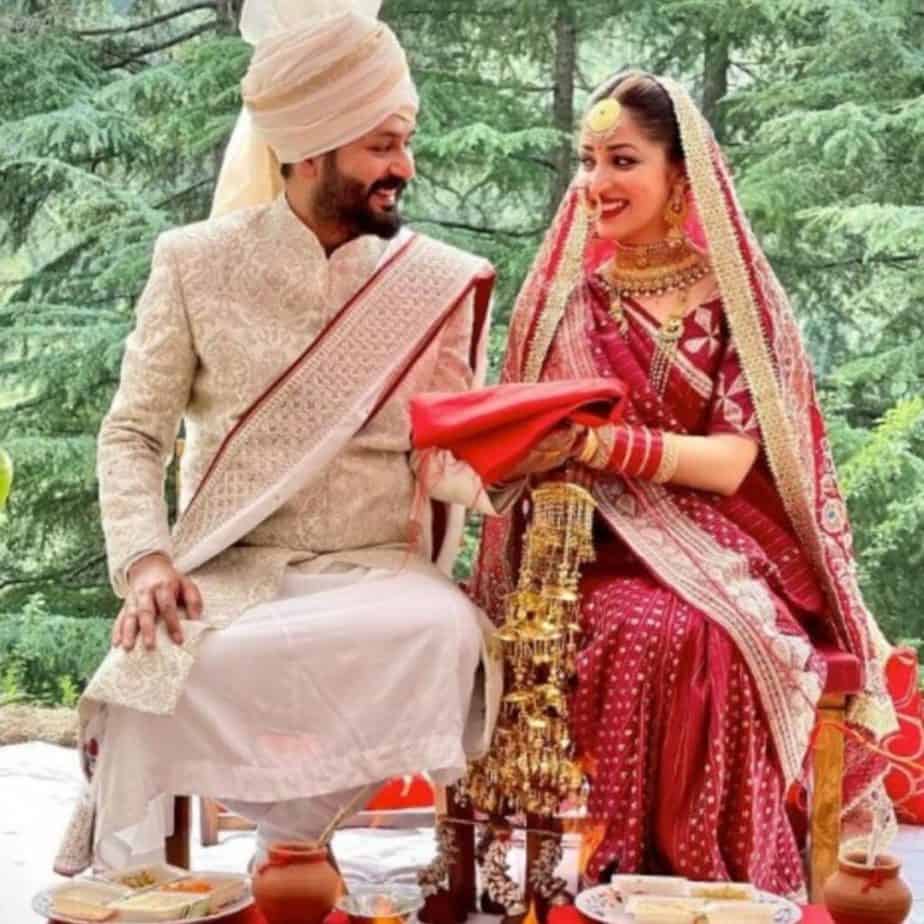 On being asked at what moment Yami thought Aditya Dhar was her Mr. Right, to this the actress added, "You just know it in your gut. It's not something that you can describe. You just know it. When you start understanding the person's value system, and what family he belongs to. You don't have to have similarities or share common things in your interests, but have similarities in your value system and your ethics. And we share that a lot. I have a lot of respect for Aditya and I had a lot of respect for him as a professional and as a person. I respect him for who he is."
Yami and Aditya tied the knot in an intimate affair in Himachal Pradesh on June 4, 2021, with only their family members and close friends in attendance. Later, the couple announced the same on their respective social media account.
Also Read: Raj Kundra arrested: Mika Singh to Poonam Pandey, see celebs who reacted